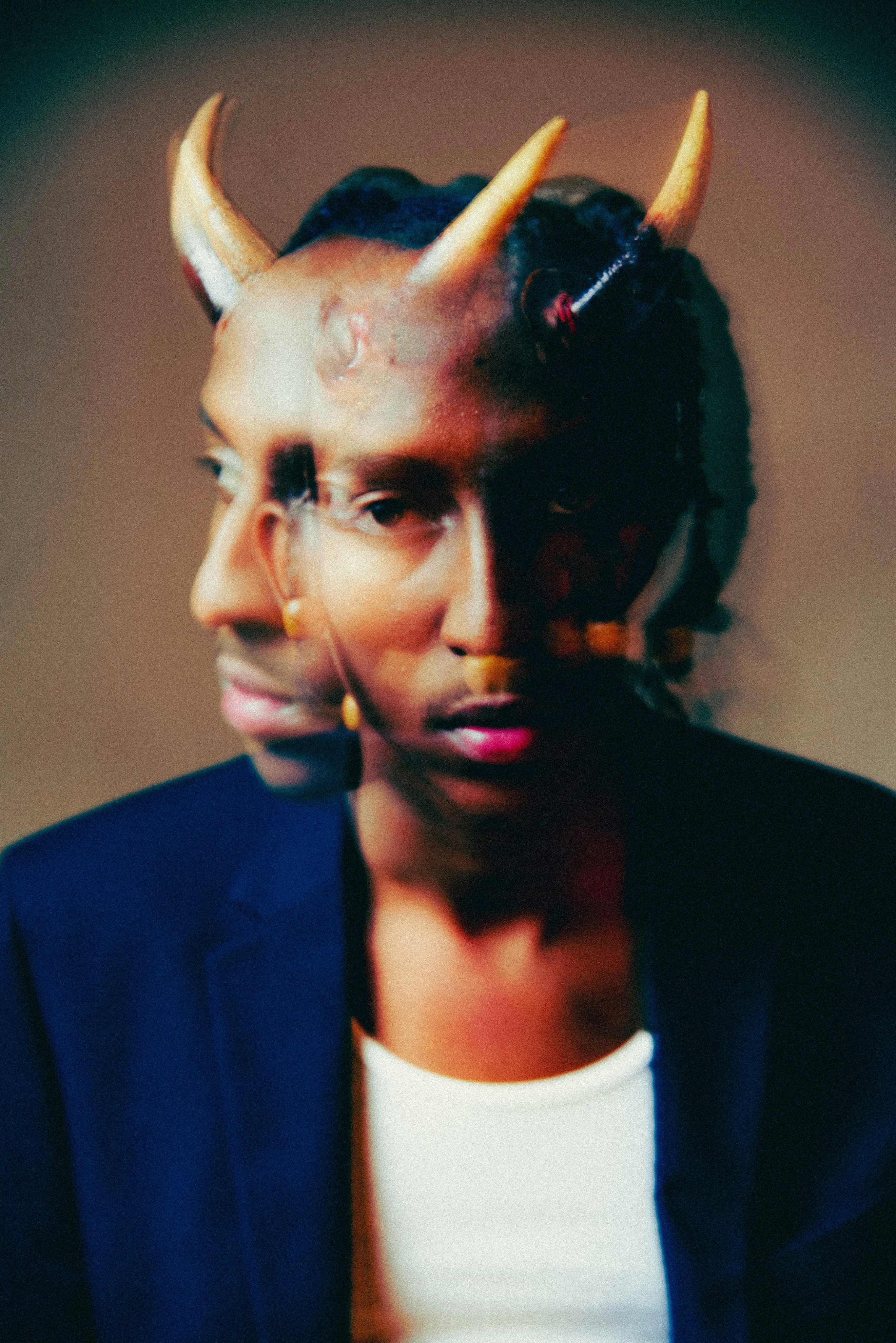 Photograph by
TOSKAGO x SUNSPACE
Martin Mbuguah (b.2001) better known as TOSKAGO is an artist born in Ol'Kalou, Kenya, raised in Indiana, and currently lives and works in Baltimore, MD. He currently studies painting at the Maryland Institute College of Art (MICA) and expects his BFA by 2024.

Born to a poor family of farmers and laborers, Martin's formative years were characterized by a deep sense of anxiety due to rising tribal tensions and growing financial instability. Despite these struggles, Martin and his family had a twist of fate when they won the coveted "green card lottery" and were offered the chance to move to the United States.

After arriving in the States Martin's initial anxieties returned, this time taking a different form as he attempted to reconcile his inherited Kikuyu culture and the last tie to his family and homeland with his new adopted culture in the U.S. Martin spent most of his time examining and learning Western customs in an effort to assimilate. During this time, Martin also began to acclimate to his new racial identity as a "black man." Being from an ethnically and racially homogenous village, Martin's understanding of racial structures and hierarchy was distinct from even that of his parents (who were born in British-occupied Kenya).

Martin's work is a dialog on the nature of identity and the human condition. Taking from his ancestral Kikuyu practice of storytelling he constructs narratives through painting and film in order to illustrate themes of race, violence, and addiction.

Martin's works have been displayed in significant national exhibitions at venues such as the Pratt Manhattan Gallery (New York), and The National YoungArts Foundation Gallery (Miami, FL). His paintings are part of private and public collections around the world, including the Fort Wayne Museum of Art, the St. Claire Collection, the Michael Sherman Collection, and the Kieth Timmons Collection. Martin has also been the recipient of numerous prestigious national and international awards. He was a recipient of the coveted Gold Award from the National YoungArts Foundation, as well as a semifinalist for 2020 U.S. Presidential Scholars.